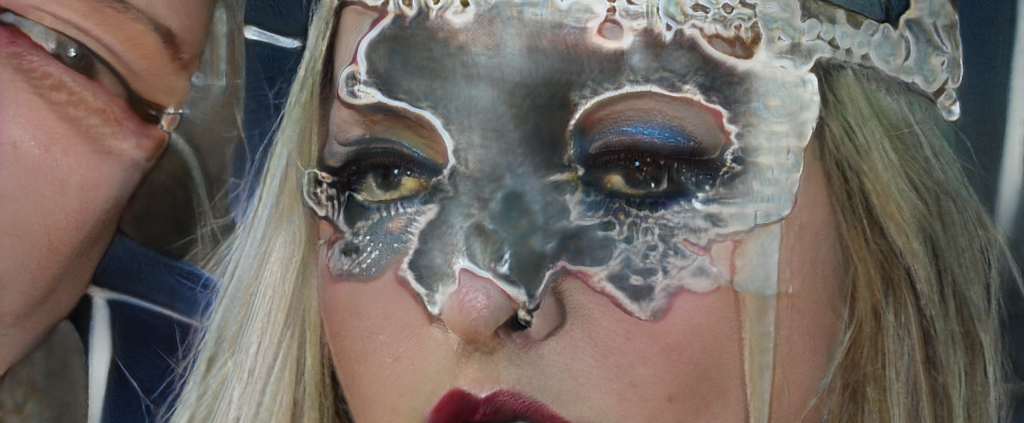 Unelma ihmisestä ('A Dream of People') reveals how artificial intelligence sees you. This first co-exhibition of Sami Lukkarinen and Futurist Roope Mokka invites the visitor to reflect on their relationship with society through unpublished selfies and AI. Visitors can submit their unpublished selfies for the exhibition at www.unpublished.us (the images are stored in an encrypted, private database).
The exhibition uses technology to better understand human nature. It explores errors made by AI, painted portraits based on unpublished selfies as well as the piece Latent Space where the viewer can see how they appear through the 'eyes' of AI. Instead of technology, however, the exhibition focuses on how we see ourselves: "Unelma ihmisestä is a comprehensive exhibition. It examines people's connection to society; why do we feel the need to separate ourselves from other people, even though they are what forms our world? Is it ever even truly possible to completely stand out from others?" explains Lukkarinen.
Artificial intelligence plays a key role in the exhibition. "AI is created out of statistics; it has been taught what people look like. If you donate your likeness to the AI, Latent Space will compile 200 images to show you a 'mathematical' picture of what you look like," says Mokka. In the previous exhibition, nearly 2,000 people submitted an unpublished selfie. "The images are only seen by the AI. We only need a few thousand images more to be able to start teaching the AI. That'll help us see which sides of us we don't usually like to share," says Lukkarinen.
Sami Lukkarinen is an artist who has painted selfies people publish online since 2004. His artwork is featured in several public and private collections.
Roope Mokka is a futurist who has studied the connection between the social and the technological for more than 20 years. He is one of the founders of the think tank Demos Helsinki.
https://turuntaidehalli.fi/wp-content/uploads/2020/10/043469.png
1024
1024
Info
https://turuntaidehalli.fi/wp-content/uploads/2022/03/Turun-Taidehalli_Logo_350x230px_ENG.jpg
Info
2021-09-03 14:42:15
2021-10-27 01:20:08
Sami Lukkarinen & Roope Mokka / Unelma ihmisestä, 3.9. – 3.10.2021